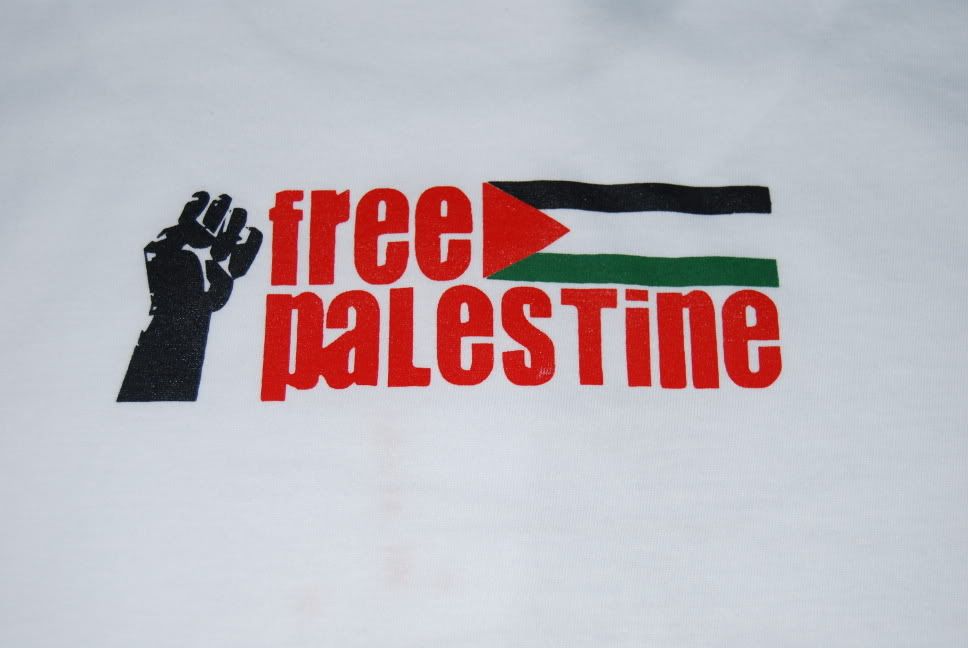 Assalamualaikum. Here are the sneak peek of the Save Our Palestinian Children
T-shirt. The t-shirt is out now for sale for
RM30/pc
. If you buy the t-shirt from
us by hand, RM10 will be donate to
MERCY Malaysia
for Palestine Relief Fund.
If we had to pos to you by pos express (for example), RM6 will be donate to
MERCY. OK....the only colour that we produce is WHITE and the size range is
from
XS - 3XL
. Sorry, we can't sold this t-shirt more than 3XL size because this
is a limited edition t-shirt. The t-shirt that we use is Oren Sport Round Neck
Short Sleeve White (high grade) t-shirt. I know some of you has use this kind of
t-shirt. That's all for now. DO email, call, sms, or anything if you want this t-shirt.
Our contact number are in the right side of the blog. Thank you..